DISC Training and Certification
Learn the DISC Profile and Relationships!
Our DISC training and certification program is one of the ONLY online programs where you receive training and certification in both the Faith-based DISC and the traditional Non Faith-based DISC to give you greater flexibility with your audiences. Our "live" DISC CERTIFICATION course is approved by ICF for 11 hours of Continuing Coach Education Units (4 Core Competency and 7 Other Resources). The SELF PACED DISC CERTIFICATION course is approved by ICF for 8 hours of Other Resources. You will become a Certified DISC Consultant, also known as Certified Human Behavior Consultant, and accredited to purchase DISC training products at wholesale prices, produce and manage your own reports, and conduct profitable DISC training and coaching.
Why DISC Training and Certification?
Differences are not intended to separate or alienate us from each other. We are different in order to realize our need of one another. Become a Certified DISC Consultant and use the DISC Assessment and Spiritual Gift Assessments to jumpstart your coaching, consulting businesses and ministries.
ICF Approved for Continuing Coach Education Units
LIVE participants earn 4 ICF CCEU Core Competencies and 7 CCEU Other Resources
SELF PACED: Participants receive 8 CCEU in Other Resources
As a Certified DISC Consultant, you will:
Establish stronger relationships with clients by understanding their behavior and communication style
Discover how to combine DISC resources for more effective coaching
Customize unique DISC-based training solutions to achieve improved relationships, more effective communications, conflict resolution, better teamwork and improved sales effectiveness
Build an assessment revenue stream
Faith based organizations will learn how to administer and teach "Discover Your Giftedness" which is the first of its kind combination of spiritual gifts and behavior types insights
Materials you will Receive
How To Solve The People Puzzle (Book)
So You're Unique! What's Your Point? (Book)
Discover Your Giftedness (Book)
On-line Professional Profile (Non-Faith)
Paper Team Building Profile with Team Questionnaire (Non Faith)
Couples (Relationship) Profile
23 Spiritual Gifts On-line Assessment
DISC Combined and 9 Spiritual Gifts Assessment
200 PowerPoint slides for Workshops & Presentations
4 Webinars – 8 Hours of Training
What You Will Learn:
Understand and appreciate the 4 DISC personality profiles
Build greater rapport and build stronger relationships quickly and easily
Administer and interpret assessments to produce profitable coaching and training
Identify leadership styles
Coach others how to improve their task and people skills
Help others discover how they are motivated and reduce conflicts
Help others to discover their ministry giftedness through the blends of spiritual gifts and behavior assessment
How to create a revenue stream with workshops on Communication, Teambuilding, Reducing Conflict
How to JUMP start a coaching relationship using DISC assessment
Free DISC Training Videos
Learn the DISC Human Behavior Model.
Sign up to receive our 6 FREE videos that teach you about the DISC profile and how you can use it in your coaching. You'll also gain new communication skills and learn how to build rapport instantly. By signing up for the free series, you will also receive our newsletter.
Online DISC Training Program Options
2 options are available
Live Webinar Training
Enroll in a "Live" online course and participate in our interactive webinar training sessions. We also offer the self-paced program as an alternative option.
Our program has been approved by ICF to now offer 11 CCEU's. Participants who attend our "live" sessions will receive 4 CCEU in Core Competencies and 7 CCEU in Other Resources. A $25 ($65-International) fee for shipping books will be added.
Live Course Date
September 2 – 23,  2020
Wednesdays 7:00 – 9:00 PM Eastern
Registration Opens March 9, 2020
Only $800.00
Self-Paced Training (Recorded)
Enroll in our self paced DISC online program to start your training at any time, listen to the pre-recorded sessions and complete the certification at your own pace. The differences between the live class and self paced is that you are listening to pre-recorded webinars. All assignments and course requirements are the same and you receive all assignments through email. Upon completion of the self paced online DISC training, you are required to pass a written exam to become certified. Participants in our self-paced program will receive 8 ICF CCEU's in Other Resources. A $25 ($65-International) fee for shipping books will be added.
Only $695.00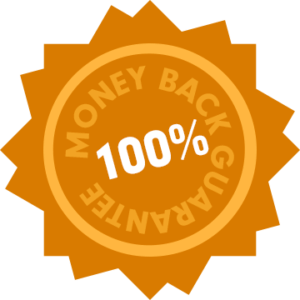 Become a Certified Professional Life Coach: Learn More ›
Our goal is for you to be 100% satisfied. If you are not satisfied within 30 days of your purchase, you may request a refund in writing to [email protected] and return materials unopened in perfect condition. Please call our office at 704-929-4226 with any questions Monday – Friday, 8:30am – 5:00pm.