About Christian Coach Institute
Your Coaching DNA™, Discover Your Divine Nature Abilities
We educate, equip and encourage Christian Coaches around the world to bring out the best in God's people. We do this through teaching internationally recognized core coaching competencies integrated into our Christian coaching model. We take personal interest in your success and our goal is to build a coaching support community for you that will continue long after graduation. Our training provides the life skills, practical tools and business strategies for you to launch a fulfilling coaching career. Our emphasis is on helping you find your "sweet spot" in coaching, and to build upon your passion for helping you to be all that God intends you to be!
Read our Statement of FaithFrequently Asked QuestionsSee what our students say
Janice LaVore-Fletcher: Our Founder and President
I was an early adopter of coaching and attended Coach U (now CoachInc) under the founder of professional coaching, Thomas Leonard. Having studied Behavioral Sciences in college, I was curious about this new field of human behavior and quickly became a passionate student of professional coaching. This was in the mid nineties, and the industry was starting to evolve. Thomas Leonard then launched another coaching school, Coachville, and I became a charter member of the organization.
Both of these coaching schools are highly reputable with rich coaching curriculum and I loved the courses and people. I found the concepts had more of a "new age/universal approach" to coaching and centered around a humanistic model of "I can do all things in my own strength." For me, there was an obvious critical component missing. Scripture teaches "I can do all things through Christ, who strengthens me." Philippians 4:13 I included my Christian values in the coaching process with my clients, and continued my path to complete formal Christian Coach training and Master Christian Coach training.
As a coach, I am a life long learner. Coaching is about personal growth and action. My personal philosophy is to learn, grow and share until I take my last breath. My favorite quote is by Erma Bombeck, "When I stand before God at the end of my life, I hope I have not a single bit of talent left and can say I used everything you gave me."
Janice LaVore-Fletcher's Key Qualifications:
Gallup-Certified Strengths Coach – Gallup
Master Masteries Coach – IAC
Professional Certified Coach – ICF
Certified Professional Christian Coach – CCN
Board Certified Coach – CCE
Certified ICF Mentor Coach (for ACC, PCC)
Master Coach Trainer
Licensed Human Behavior Trainer
Certified Executive Mastermind Coach
Licensed Get Clients Now Facilitator
Accreditations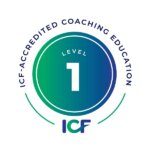 Our coach training is accredited by International Coach Federation (ICF) for 90 hours of Level 1 Coach Training Hours (includes 10 hours ICF Mentoring) which exceeds requirements for membership to the ICF and for the training hours required for ICF Certification. The ICF developed and promotes an industry-wide Code of Professional Standards. ICF also developed the first universally accepted Accreditation process which preserves the integrity of coaching through standardized credentials that assist consumers in choosing professional coaches.