Certified Professional Life Coach
Begin your journey to the heart of coaching.
We know it can be difficult to get started. Christian Coach Institute is your ICF (International Coach Federation) officially approved training provider. We provide a unique online experience with small classes and individual attention. Our commitment to excellence and personalized attention ensures that each and every coaching student is equipped to be effective, successful and credible in professional coaching careers and coaching ministries. We are recognized by the ICF for 80 Approved Coach Specific Training Hours (ACSTH), and are an approved training provider for the Center for Credentials and Education (126 hours).
What to Expect
16 Weeks
The entire course takes 16 weeks to complete.
Weekly Online Webinars
The course includes weekly 3-hour group "live" webinars or tele-classes.
Assessment Training
The course includes learning how to use assessments in coaching.
Coaching Practicums
The course includes coaching practicums.
Individual Attention
The course includes individual and group coaching labwork with feedback from your coach trainer.
Homework
There are homework assignments outside the classroom that require at least 10 hours per week.
Diverse Learning
The course is a structured, blended delivery of curriculum via webinars, teleconferences, social media, buddy, and group mentor coaching.
ICF Group Mentor Coaching
The course includes 5 hours of ICF Group Mentoring coaching. (Most training organizations bill separately for ICF Mentor hours.)
What Sets Us Apart?
THIS IS WHY OUR STUDENTS LOVE US
COMMUNITY
Students interact with one another weekly in an online forum. Buddy teams are created for out-of-class coaching practice. Meaningful relationships are formed. After graduation our coaches join alumni groups on social media where they continue to receive support and encouragement from one another and our staff.
CHRIST-CENTERED
All classes open and close in prayer.  A Christian Coaching Model is taught and reinforced. A spiritual gifts assessment is included in the Personal Growth Phase. The Holy Spirit's presence permeates the conversations and the instruction. You'll not only become a coach, you'll grow deeper in your faith.
SMALL CLASS SIZE
Our small classes enable our students to receive individual attention, have opportunities to participate in coaching labs and receive personalized feedback from the instructor.  This will afford you plenty of practice with the competencies of Christian coaching.  You'll feel like you matter in our course.
Don't Miss your Chance!
SIGN UP FOR THE NEXT COURSE:
All August classes are full.  Please contact us to be added to a waiting list.
August 22 – December 12, 2017 (Tuesdays 12:00PM – 3:00PM Eastern) FULL  apply now ›
August 23 – December 13, 2017 (Wednesdays 7:30PM – 10:30PM Eastern) FULL  apply now ›
August 24 – December 14, 2017 (Thursdays 12:00PM – 3:00PM Eastern) FULL  apply now ›
August 24 – December 14, 2017 (Thursdays 7:30PM – 10:30PM Eastern) FULL apply now ›
What's the Program?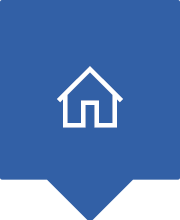 Phase 1:
PERSONAL
GROWTH
Orientation: What is Coaching?
What Makes a Great coach?
Coaching and Transformational Change
Prochaska's Change Model
Coaching and Leadership
Our Christian Life Foundation
DISC Assessment
Spiritual Gifts Assessment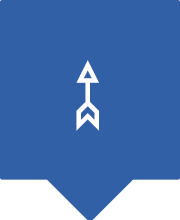 Phase 2:
PROFESSIONAL
DEVELOPMENT
Learning the Christian Coaching Model
Professional Coaching Ethics
Establishing a Coaching Foundation
Connect and Relate with Client
Communicating Clearly
Creating Client Awareness
Identify the Mission and Vision
Champion the Client
The Power and Impact of Values
Coaching for Action
Co-Create a Plan
Strategy and SMART Goals
Coaching Through Obstacles
Gaining Commitment
Coaching Forms and Tools
How to Use Assessments with Clients
Coaching Labwork

Phase 3:
BUSINESS
BUILDING
Creating and Attaining Your Business Vision, Mission & Goals
Defining Your Coaching Niche
Attracting Ideal Clients
Targeting Your Market
Developing Your Marketing Message
Business/Ministry Building
Using Social Media to Market
"I was an HR professional looking to expand my skills in the coaching world. I needed an on-line training program that taught me all the critical coaching skills and prepared me to launch my own coaching business. CCI gave me all that and more. I grew personally and professionally and joined a life-long coaching network of amazing Christian coaches. Best money I ever spent!"

Jeanette Engel CPLC, CHBC
"I chose CCI after doing extensive research regarding Christian Coaching Schools as part of my doctoral work. My goal was to learn and apply coaching skills to my ministry skill set as a pastor of a multi-campus church. CCI provides comprehensive Christian Coach training that thoroughly equips individuals to become knowledgeable and effective coaches in whatever niche they decide to pursue."

Ed Kendrick DMin, Pastor, Heartland Church
Tuition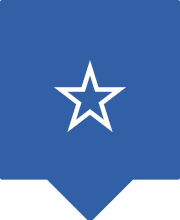 $3,400
PAY IN FULL
One-time payment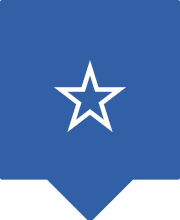 $1,134
3 PAYMENTS
Three monthly payments
Apply Now