Welcome to Christian Life Coach Training and Certification.
Professional Christian coaching training classes taught via Teleclasses and Webinars.
"For we are God's workmanship, created in Christ Jesus to do good works, which God prepared in advance for us to do." Ephesians 2:10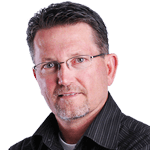 "I chose CCI after doing extensive research regarding Christian Coaching Schools as part of my doctoral work. My goal was to learn and apply coaching skills to my ministry skill set as a pastor of a multi-staff, multi-campus church. The classes were beyond my expectations. CCI provides comprehensive Christian Coach training that thoroughly equips individuals to become knowledgeable and effective coaches in whatever niche they decide to pursue.
On a more personal note, the CCI experience was incredible. President and founder of CCI, Janice LaVore-Fletcher brings loads of coaching education and experience along with years of corporate experience into the CCI training process. She personally invests in each student so they have the opportunity to become the best coach possible. All through the process, students feel encouraged, affirmed, and supported.
I personally give "5 stars" to CCI and highly recommend the school to anyone interested in the field of coaching!"
– Ed Kendrick, DMin. – Lead Pastor of Heartland Church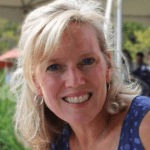 "I was an HR professional looking to expand my skills in the coaching world. I needed an on-line training program that taught me all the critical coaching skills and prepared me to launch my own coaching business. CCI gave me all that and more. I grew personally and professionally and joined a life-long coaching network of amazing Christian coaches. CCI and Janice opened the doors to amazing opportunities for me and I continue to learn and grow each month as an alumni. Best money I ever spent!"
– Jeanette Engel, CCLC, CHBC