Christian Life Coach Training and Certification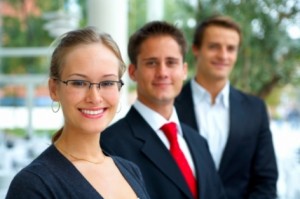 Professional Christian Coaching Training
Learn From Home:  Classes Taught via Teleclasses and Webinars

 72 ICF-Approved Coach Specific Training Hours (ACSTH)
Next Course Dates
May 20, 2015 – September 2, 2015 (Wednesdays 12:00PM Eastern)
September 1, 2015 – December 15, 2015 (Tuesdays 7:30PM Eastern)
September 2, 2015 – December 16, 2015 (Wednesdays 12:00PM Eastern)
September 3, 2015 – December 17, 2015 (Thursday 8:00PM Eastern)
Christian Life Coach Training Programs
Do you sense God calling you to minister one-on-one to others? Do you have special gifts of listening, encouragement, compassion and serving? Are you a natural at supporting others? Could being a Professional Christian Life Coach be your life purpose? Read how our Christian Life Coaching Courses equip people to do this as a Christian Life Coach. Begin the enrollment process by completing an Application .
Christian Life Coach Training Free Introductory Webinar
What is Christian Life Coaching? How does life coaching work? Who should be a life coach? How do I get started? What skills are needed? What type of certification will I receive? What kind of training should I participate in?  What's the difference between ICF and IAC certification? Join one of our upcoming 45-minute Life Coach Training Introduction Webinars. Register for one of our free, informative, live Professional Christian Life Coach Training Introduction Webinars.
Christian Life Coach Career Assessment – FREE
Should you become a Professional Christian Life Coach? Is life coaching a good fit for your skills, talents and spiritual gifts? How well do you actively listen to others? Do others naturally seek you out and find it easy to talk with you? Participate in a free Life Coach Career Assessment by taking a short survey. After you complete the assessment, you will receive information about Christian Life Coaching.
DISC Consultant Certification
Become a Certified Human Behavior Consultant (Certified DISC Consultant) using DISC assessments.  DISC is one of the world's finest professional human resources assessment and development systems.   Read more about our DISC Certification training.
"As iron sharpens iron, so one man sharpens another." Proverbs 27:17

The Christian Coach Institute is your officially approved training provider:
International Coach Federation (ICF – ACSTH)
Licensed by the International Association of Coaching (IAC)
Christian Coaches Network
Center for Credentialing and Education 
We make sure our students are well equipped to be effective, successful and credible in professional coaching careers and coaching ministries.