Welcome to Christian Life Coach Training and Certification.
Professional Christian coaching training classes taught via Teleclasses and Webinars.
"For we are God's workmanship, created in Christ Jesus to do good works, which God prepared in advance for us to do." Ephesians 2:10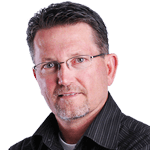 "I chose CCI after doing extensive research regarding Christian Coaching Schools as part of my doctoral work. My goal was to learn and apply coaching skills to my ministry skill set as a pastor of a multi-staff, multi-campus church. The classes were beyond my expectations. CCI provides comprehensive Christian Coach training that thoroughly equips individuals to become knowledgeable and effective coaches in whatever niche they decide to pursue.
On a more personal note, the CCI experience was incredible. President and founder of CCI, Janice LaVore-Fletcher brings loads of coaching education and experience along with years of corporate experience into the CCI training process. She personally invests in each student so they have the opportunity to become the best coach possible. All through the process, students feel encouraged, affirmed, and supported.
I personally give "5 stars" to CCI and highly recommend the school to anyone interested in the field of coaching!"
– Ed Kendrick, DMin. – Lead Pastor of Heartland Church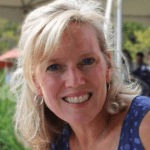 "I was an HR professional looking to expand my skills in the coaching world. I needed an on-line training program that taught me all the critical coaching skills and prepared me to launch my own coaching business. CCI gave me all that and more. I grew personally and professionally and joined a life-long coaching network of amazing Christian coaches. CCI and Janice opened the doors to amazing opportunities for me and I continue to learn and grow each month as an alumni. Best money I ever spent!"
– Jeanette Engel, CCLC, CHBC
"We have been the "go to couple" for pastoral care or lay counseling in our church for years. But we knew there had to be more training that would equip us to move people forward. We wanted to be more than a listening ear and a compassionate person. We both wanted to get certified in coaching and were drawn to CCI. Through prayer and initial contacts with CCI we knew God was opening the door for us to get the training and certification we needed to move our couples and individuals to the next level.
We didn't even know to ask God for many of the things Janice gave us. We look back now and don't know what we would've done without her and this program!  She teaches on all kinds of different levels and we learned through reading, writing, buddy work, listening to good models, hands-on experience, videos, and group interaction (just to name a few!). Janice challenged us with a high level of excellence in coaching, a high standard of integrity, and a forever dependence on the strength and direction of the Lord.
Since completing the coaching program with CCI, we have filed to be a non-profit organization called The Family Greenhouse. We have served over 40 paying clients in the last nine months and we now coach and speak as our full time work. Janice gave us an excellent role model, a clear plan and the inspiration that we can, in fact, reach our dreams. God has led us every step of the way and He most surely led us to Janice.
If you are thinking about taking the plunge, you don't need to hesitate and wonder what kind of quality you will receive at CCI. The bar is high and the program is worth every cent.  You can trust the process."
– Scott & Abigail Doust, CPLC – The Family Greenhouse