---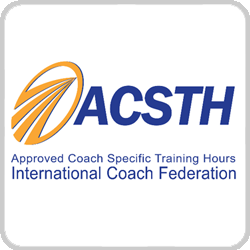 Certified Professional Christian Life Coach (CCLC)
ICF Approved for 72 Coach Specific Training Hours. Graduates of our program receive 72 ICF Coach Specific Training Hours which exceed the training hours required to become members of ICF and to apply for ICF Certification.
• Life Coaching is one of the fastest growing professions
• Serve others with your gifts and talents
• Christian Coaching courses at CCI are high quality, professional, interactive, and comprehensive with no hidden fees
• Become a Certified Professional Christian Life Coach and specialize in your niche
• Apply the tools when you graduate to go to market and attract clients
Do you sense God calling you to coaching? Do you have a natural curiosity? Do you enjoy encouraging others and celebrating with them in their successes? Do you have compassion and want to help others live a life on purpose and in alignment with their core values? Could being a Professional Christian Life Coach be your life purpose?
---
Certified DISC Consultant
(also recognized as Certified Human Behavior Consultant)
Add DISC Assessments to your coaching or consulting business for new revenue stream! Conduct group workshops, seminars, and retreats and jump start private coaching and consulting sessions with DISC! Receive our DISC Training and Certification and become certified in the world's fastest growing professional human resources assessment and development tools. You will become a Certified DISC Consultant (also recognized as Certified Human Behavior Consultant – CHBC) and accredited to purchase DISC products at wholesale prices, produce your own reports, and conduct DISC training.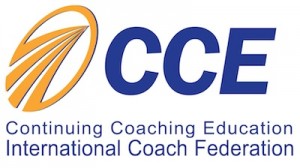 You receive training and certification in both the Faith-based DISC and the traditional Non Faith based DISC to give you greater flexibility with your audiences. We include certification to administer the first of its kind combined behavior assessment and Spiritual Gifts assessment. Approved 8 hours of ICF Continuing Education Credit in the category of "Other Skills and Tools". DISC Consultant training is offered in self-paced online format, or "Live" group online sessions.
---
Master Christian Life Coach Certification (MCLC)
Prerequisite: CCLC course
We are excited to offer our Master Christian Life Coach Training curriculum!
This training is only open to currently CCI Certified Christian Life Coaches. It will build on all the training you have experienced so far, deepen your knowledge and application of the Christian Coaching Model and the ICF Coaching Competencies. We will help you grow deeper in your personal, professional and business development and take your practice to the next level.
This is a 10 month Graduate program – 2 sessions per month. Offered only to those who have earned their CCLC and desire to continue advancing their coaching skills, business skills, and leadership skills in the Christian coaching profession.
Upon completion of this course, you will be a more effective coach through the strengthening of your coaching skills, moving from competency as a coach to true mastery. Along the way you will also sharpen your speaking and writing skills, learn how to create products, conduct virtual in person workshops, while growing deeper in your Christian faith.
The Master Christian Life Coach Training Application process is open
---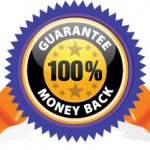 Our goal is for you to be 100% satisfied. If you are not satisfied within 30 days of your purchase, you may request a refund in writing to info@christiancoachinstitute.com and return all materials in perfect condition. Please call our office at 704-926-7037 with any questions Monday – Friday, 8:30am – 5:00pm Eastern.

---